Fred is on a somewhat similar track as two notable storms many Georgians will remember well, Opal and Alberto.
Fortunately Tropical Depression Fred is not expected to have winds as strong or widespread as Opal nor the rain totals of Albert.
That does not mean we should dismiss its ability to cause problems as we are covering live on 95.5 WSB with new, weather and traffic updates on the impact of Fred today on-air and on-line across all platforms.
Tropical Storm Alberto made landfall near Destin, Florida on July 3, 1994.
The storm moved slowly through Alabama into Georgia, stalling just south of Atlanta. Over the next few days, the storm reversed its course and looped back on its previous path before dissipating. During Alberto's lifespan, the storm dumped copious amounts of rain across the region. The highest storm total on record was in Americus, in Sumter County, where 27 inches of rain was recorded, here in Atlanta we got 3 inches on the Northside and 15 inches on the Southside. 55 counties were declared disasters and 33 Georgians died.
Alberto was just a tropical storm. While many tropical cyclones are remembered for their wind and severe weather, Alberto proved that even a tropical storm can produce catastrophic results. Alberto still serves as a reminder today that any tropical system should be taken seriously and you should not just focus on "Category" or maximum wind near the center of the storm.
On October 4, 1995, Hurricane Opal
Opal was still a major Category Three Hurricane when it made landfall at 5 p.m. on October 4 near Pensacola Beach, Fla. As the storm swept north, it rocked through Atlanta, producing wind gusts up to 69 mph that left 300,000 residents in the dark, 2 people were killed by falling trees and we set a new all-time single day rainfall record with 7 inches.
---------------------------------------------------------------------------------------------------------------------------------
ALBERTO: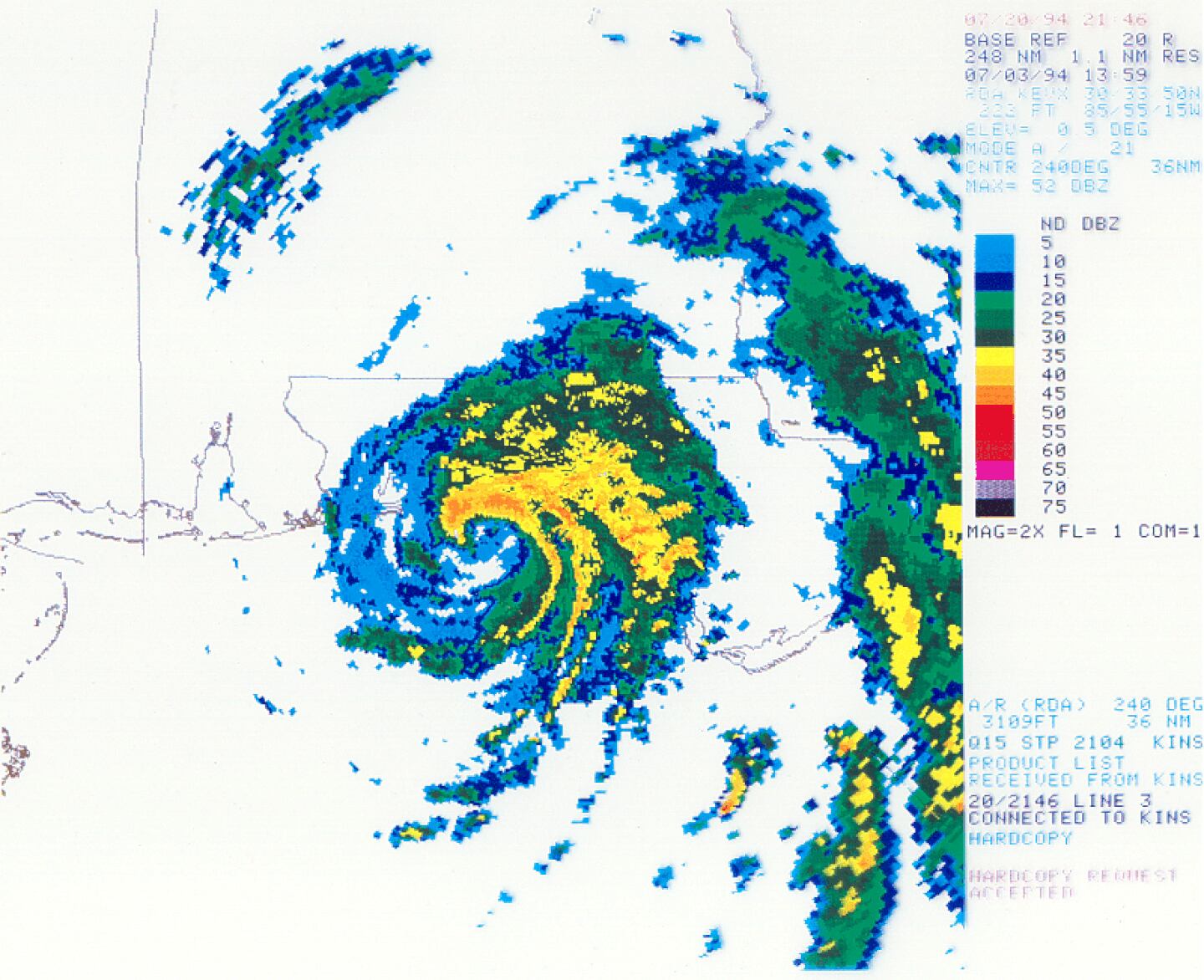 OPAL: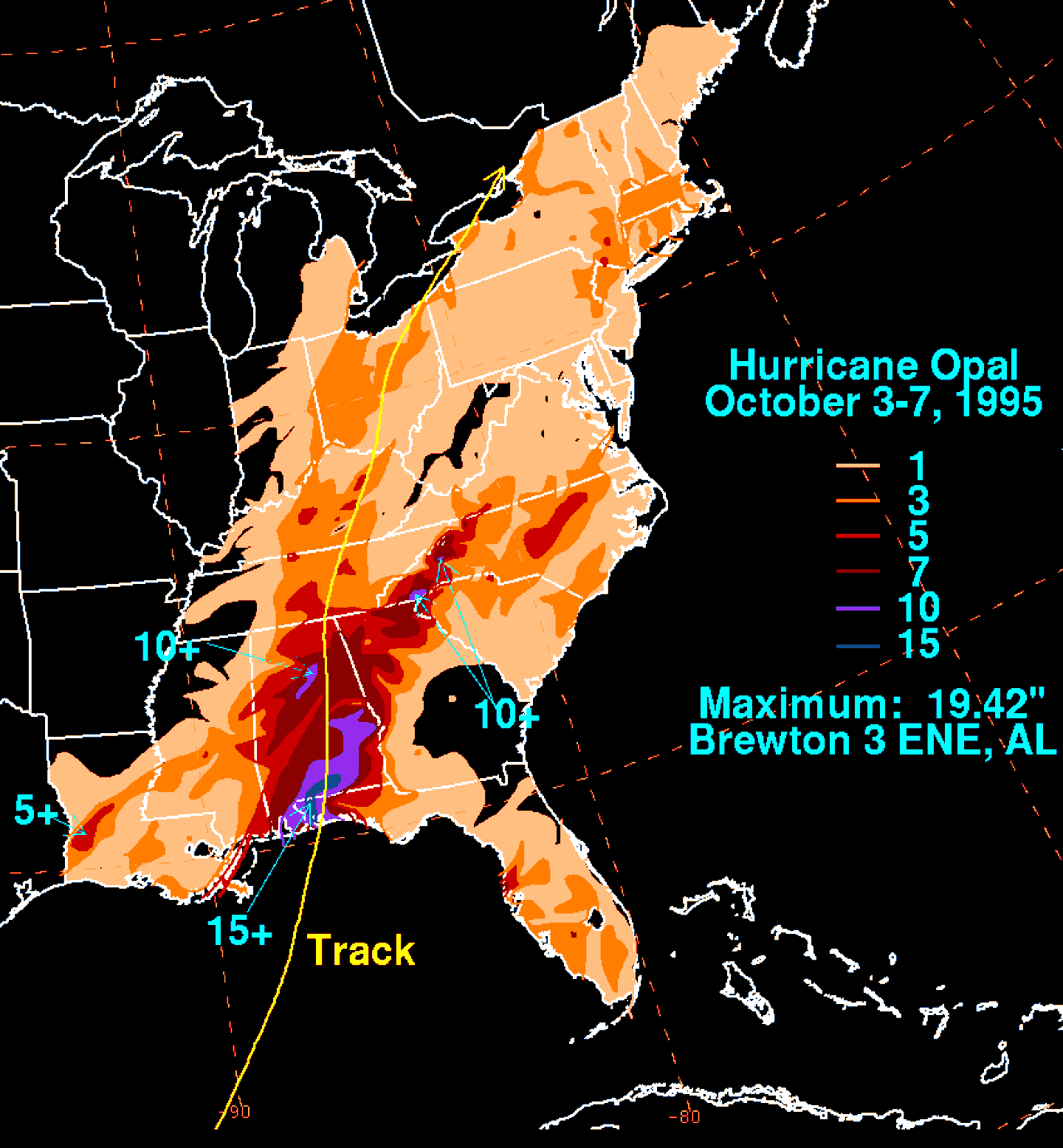 BERYL 1994 (Note how a track just East put most of Metro Atlanta on the West weak side of the storm):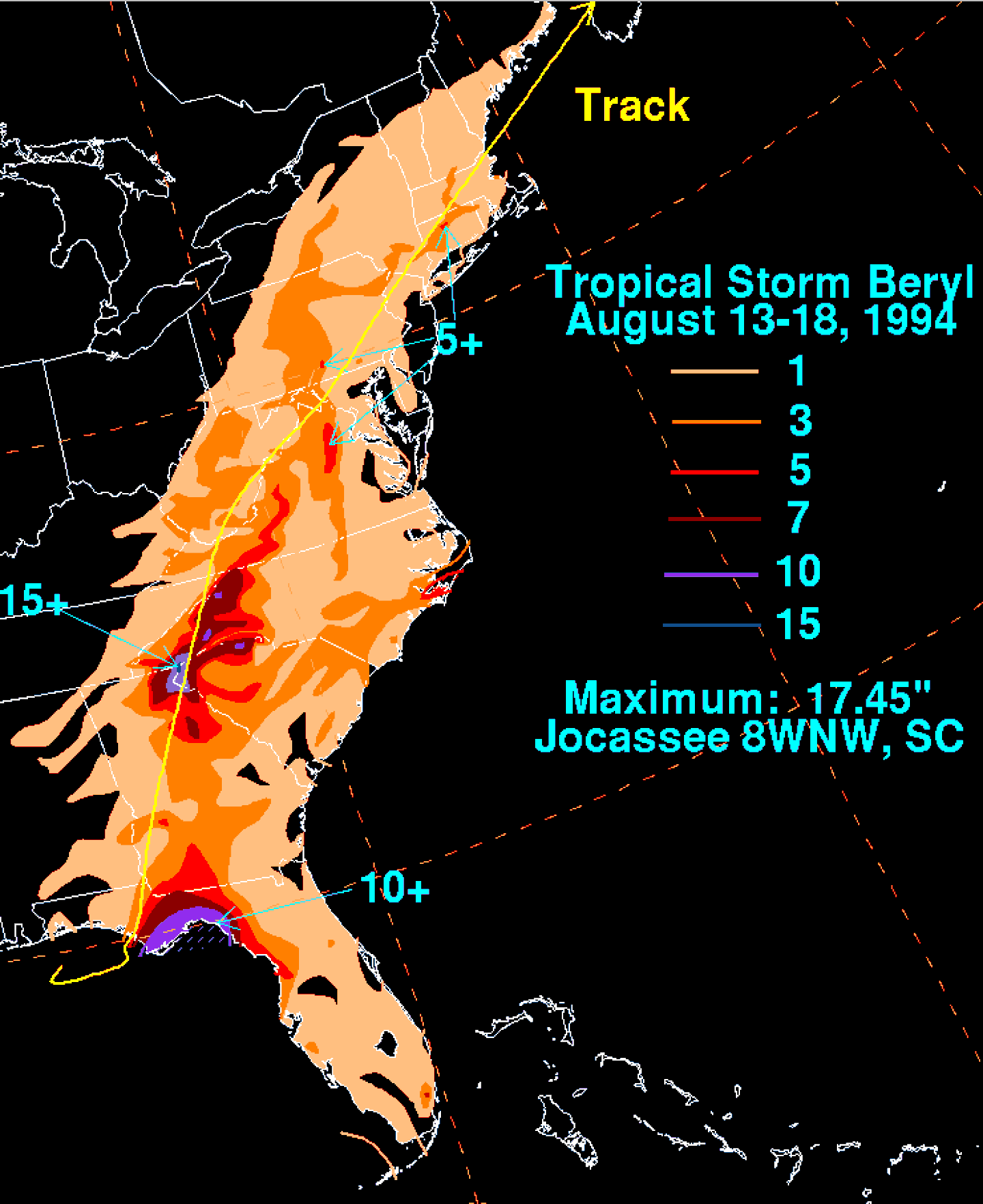 SEASON IS RUNNING ABOVE-NORMAL as long-term forecasts feared:
When Henri was named as the 8th tropical cyclone of this season it put this year firmly above-average so far, climatology says the average date for the 8th named system is September 9th so we're 24 day ahead of par.
FRED:
For more follow me on Twitter @MellishMeterWSB.
©2021 Cox Media Group