This blog will cover the why and how of this weeks weather.
Well at least we can't say we weren't warned, last Thursday morning Sept 30th the blog warned that our 10-day dry spell would come to an end by this week. A FLASH FLOOD WATCH (dark green) HAS BEEN ISSUED FOR ALL OF METRO ATLANTA:
The models did a good job showing the formation of a jet stream pattern change on the way which started Sunday.
A slow-moving upper-disturbance is responsible for the lift (upward motion vertical velocities) to produce the showers and isolated thunderstorms.
You'll see in the 700mb (~10,000 feet) charts below that while a trough of low pressure forms in the Pacific NW high pressure ridging takes place in the Great Lakes, Ontario, and Quebec forcing a slower eastward motion upon an upper level low in the Mississippi Valley. The cyclonic circulation closes off and is joined by a weak shortwave moving out of Mexico. This "high on top of low" pattern is called a "Rex Block" which are notorious for slow movement.
The atmosphere becomes very unstable (negative lifted index) with a constant flow of moisture from the Gulf of Mexico underneath a cold pool in the middle and upper levels.
The series of 700mb charts below shows the evolution of the pattern during Monday-Friday as the features move slowly from West to East. The dots and lines of "bright colors" are where the model projects positive upward motion in the atmosphere (VV) which leads to clouds and precipitation. The duller green to blue and dark blue are negative downward air motions that SUPPRESS clouds and precipitation.
The system pushes out to the South and East away from us on the weekend allowing drier weather to return.
700mb CHARTS 5PM MONDAY-FRIDAY: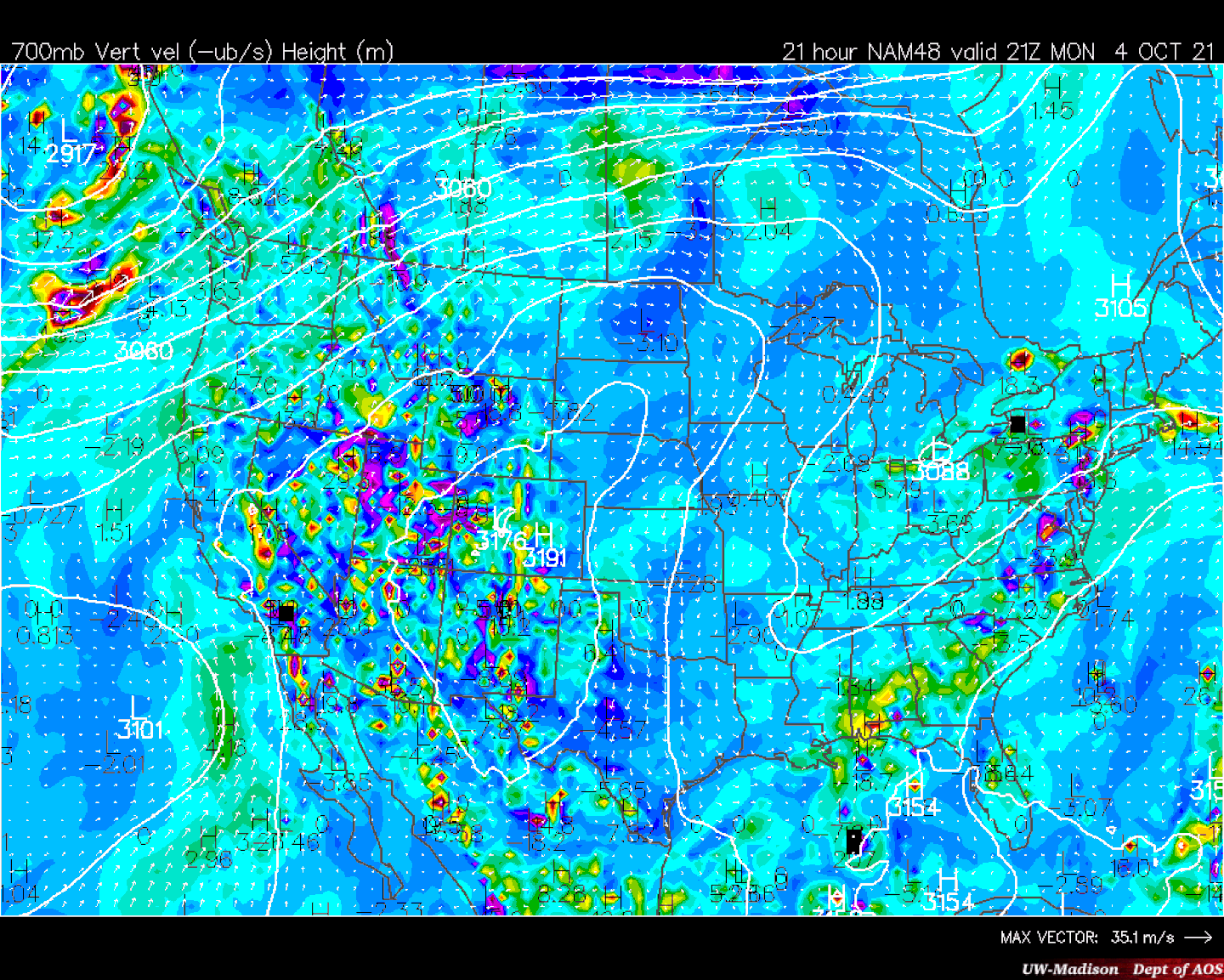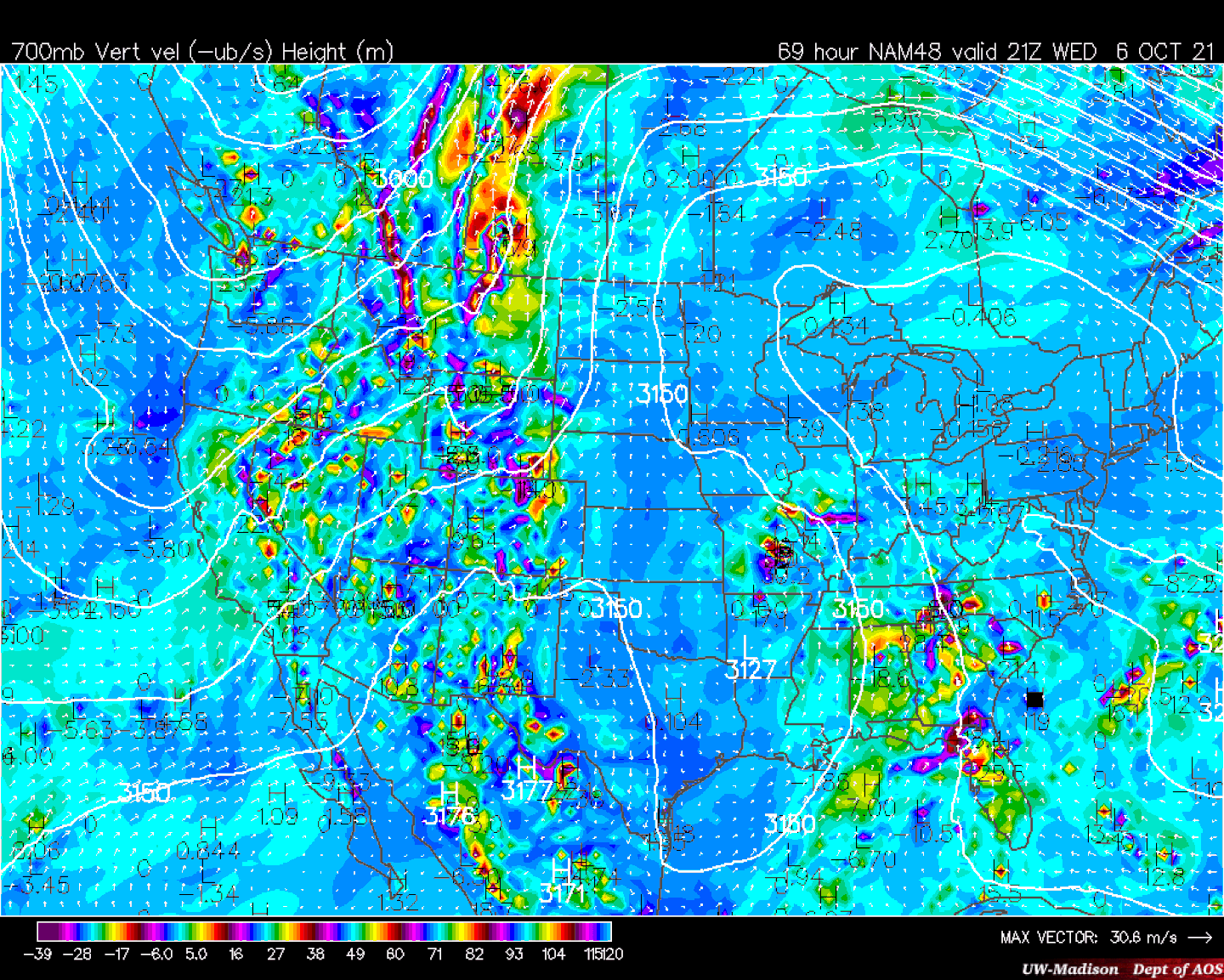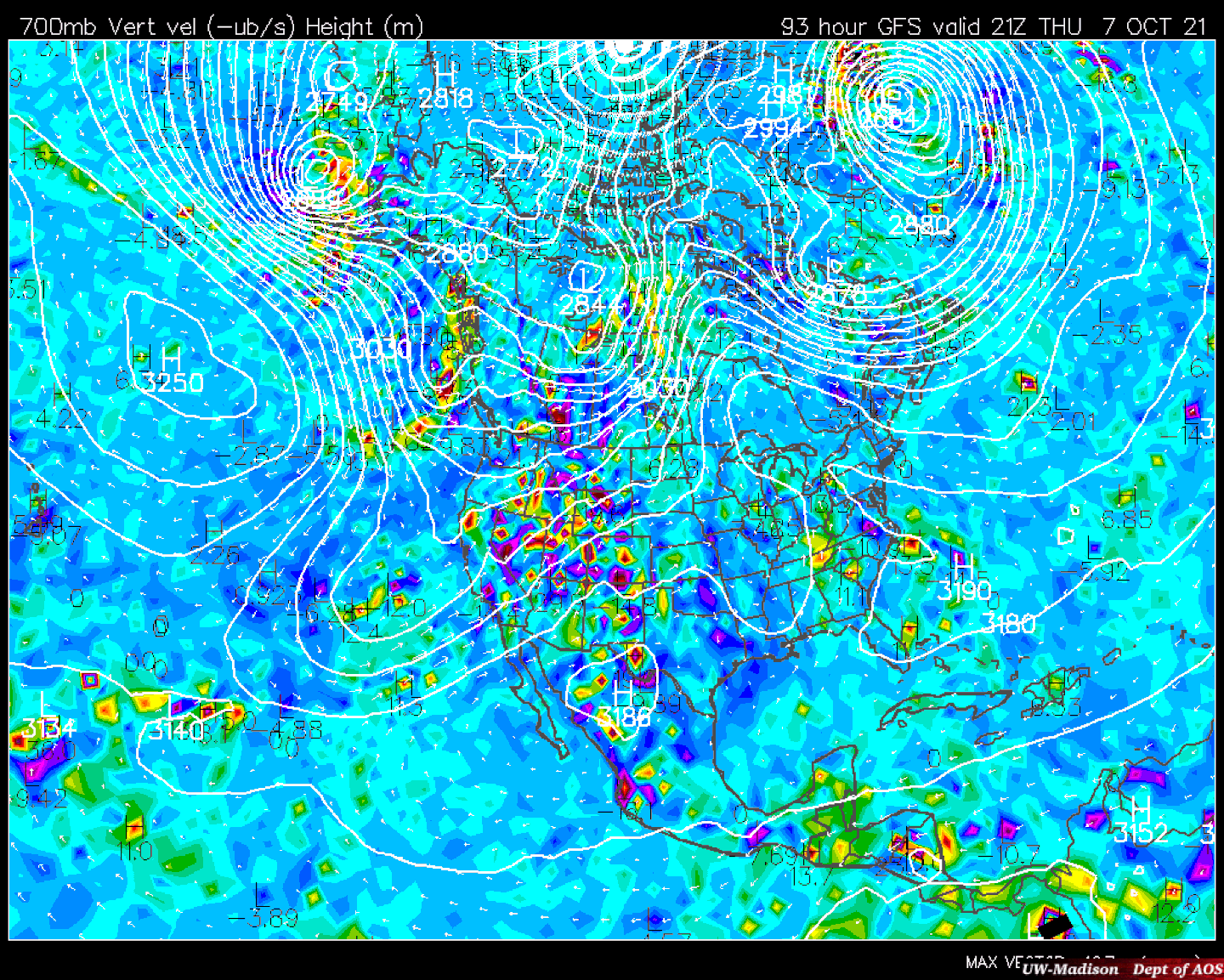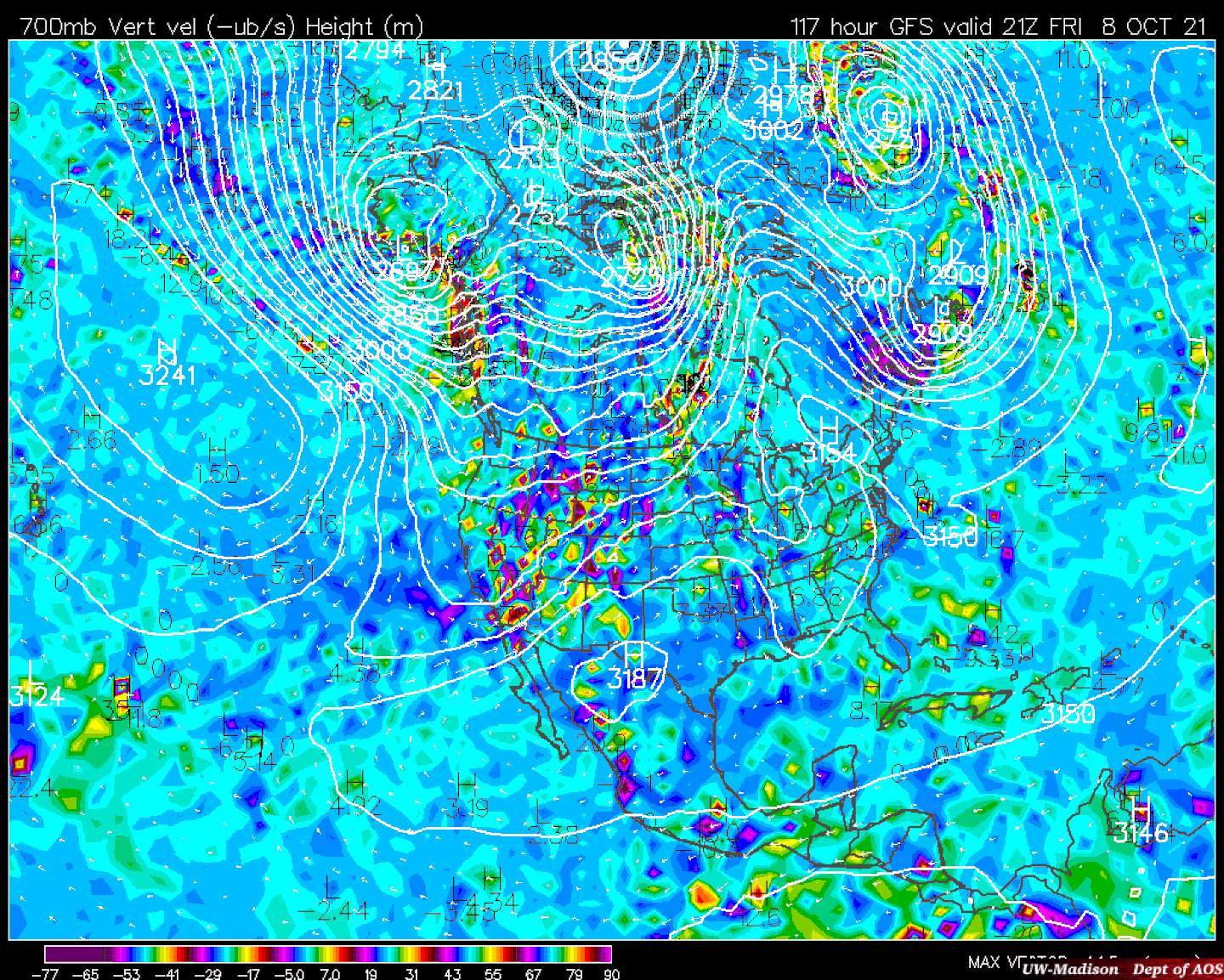 FORECAST SURFACE CHART NEXT 3 DAYS:
5-DAY AVERAGE RAINFALL ESTIMATE:
TECHNICAL DISCUSSION (NOAA/WPC) ON FLOOD RISK NEXT 3 DAYS:
FORECAST WEEKEND RAIN:
Some of the precipitation out West the next 7 days will be SNOW:
[ Our local 5-Day Forecast for Metro Atlanta from Christina Edwards. ]
A trough West-Ridge East pattern will set up to keep temps above-normal for a big chunk of the month:
HOW SEPTEMBER WAS: (somebody wake Green Day)
For more follow me on Twitter @MellishMeterWSB.
©2021 Cox Media Group