Travel and shopping weather the next 5 days will have only a few brief rough patches nationwide.
Locally, only some rain showers Thanksgiving night.
WEDNESDAY WEATHER MAP:
THANKSGIVING DAY:
FRIDAY PRECIPITATION:
WEEKEND PRECIPITATION: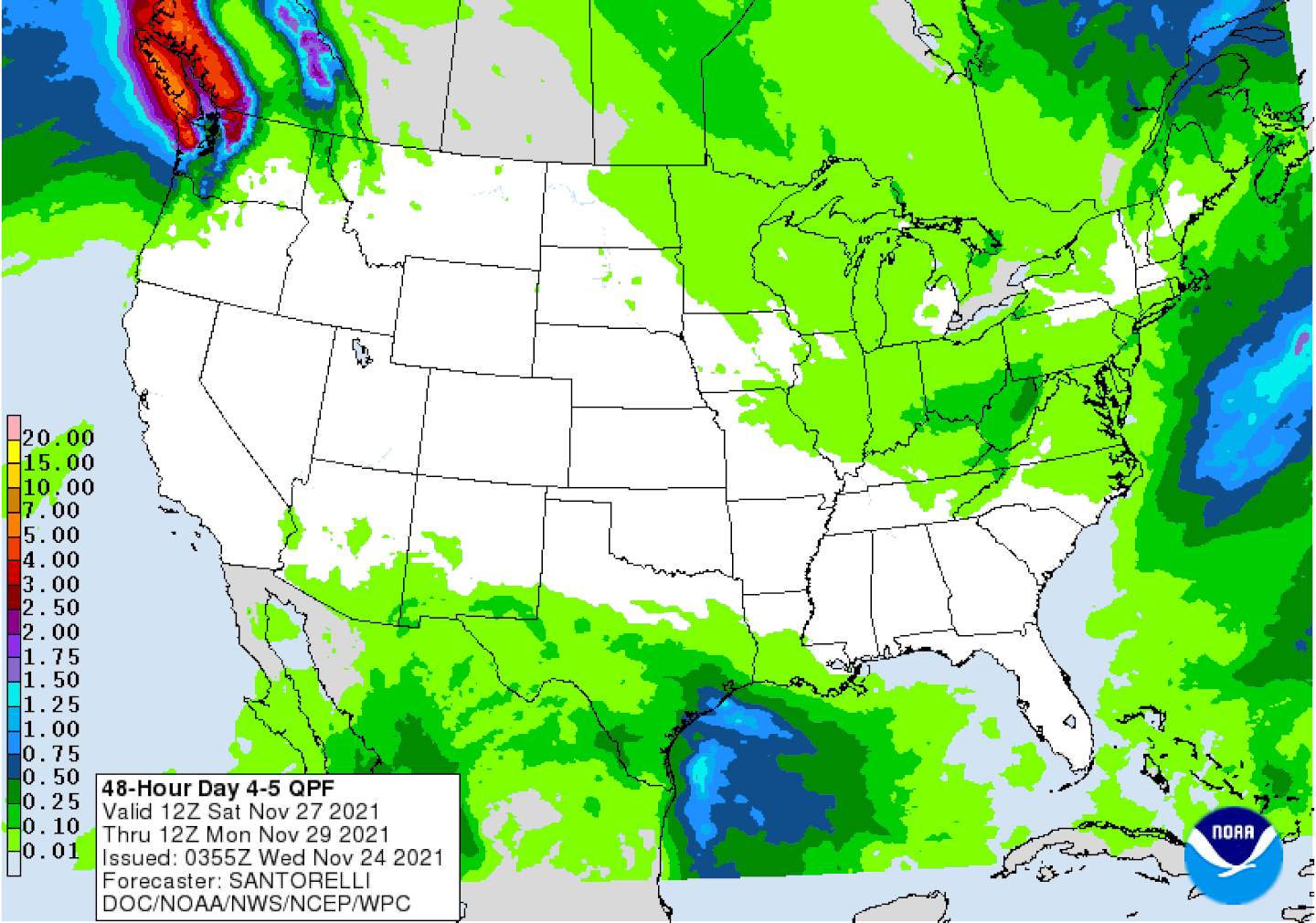 MONDAY-TUESDAY PRECIPITATION: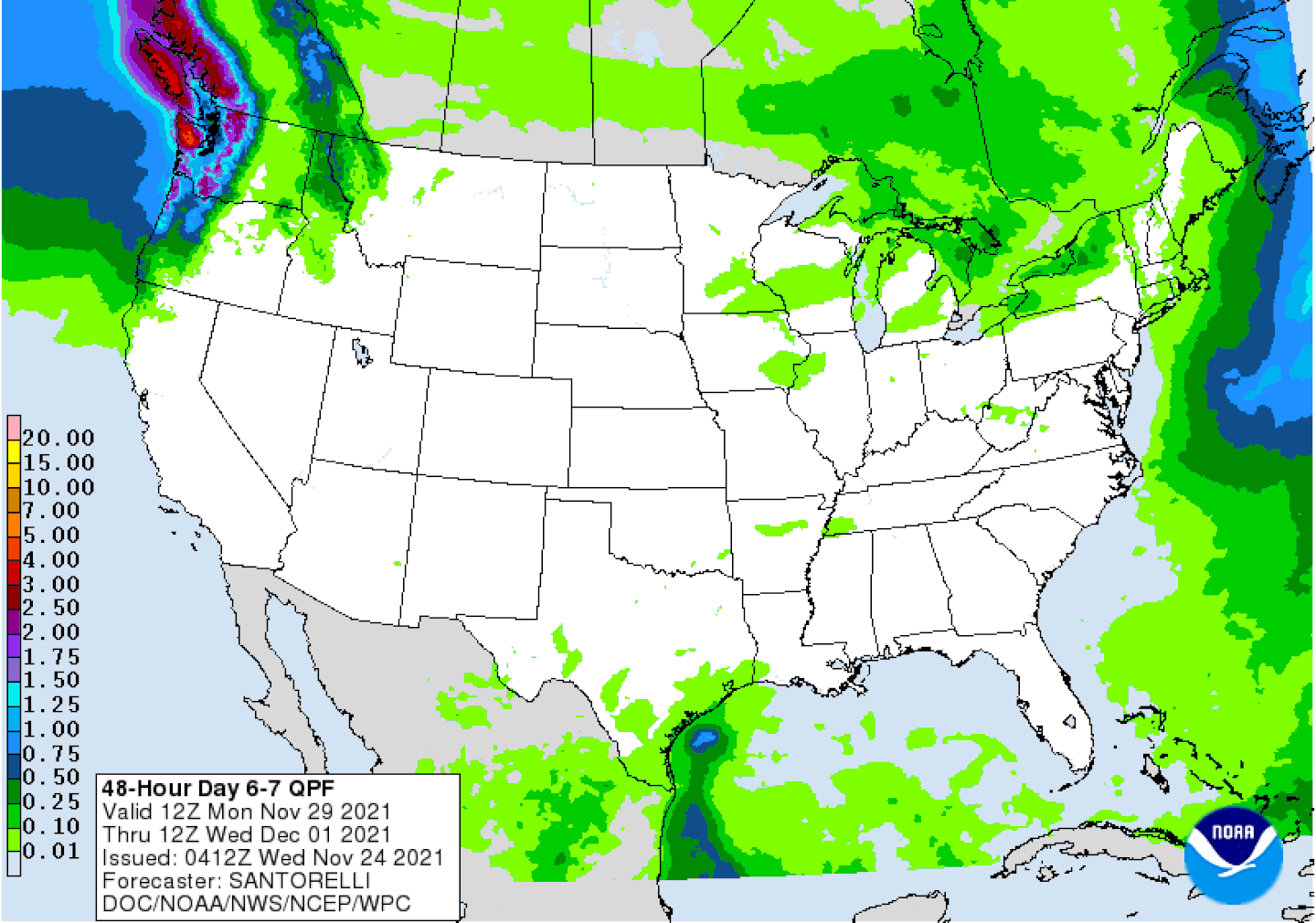 5-DAY SNOWFALL:
TEMPERATURES 3PM THURSDAY:
[ YOUR LOCAL 5-DAY FORECAST. ]
[ FLIGHT TRAVEL DELAY MAP UPDATE. ]
Connect with me on Twitter @MellishMeterWSB.
©2021 Cox Media Group