This month of MAY continues the up and down back and forth pattern we've been in for many months now, could linger into early June with warm spells then a brief cool down then another warm spell etc.
Many years since 2000 we have seen a warm early winter followed by the most winter late with lingering chill and snow in the Northern U.S. into April and May, and we've seen that again this year.
On a nationwide basis one of the lowest May cooling energy demands since 2000:
SUMMER OUTLOOK ACCORDING TO MODELS:
Above-normal temperatures are projected by most models for most of the country this summer with the hottest and driest in the West to Central U.S. (My forecast may vary).
In fact most of the major global climate models show above-normal temperatures for much of the country every month through November.
The models have changed quite a bit from their previous runs of the past couple months. This is not surprising due to what is known as the "Spring predictability barrier" (SPB). In other words, with Spring being a transition season the models often struggle with reliability and do better once we are past May.
I'll show here the major models for the average of the 3 summer months:
RAINFALL:
IRI STATISTICAL AND DYNAMICAL MODEL ENSO PROJECTION:
MULTI NORTH AMERICAN MODEL ENSEMBLE TEMPS:
INTERNATIONAL MULTI MODEL ENSEMBLE TEMPS:
MUTLI-NORTH AMERICAN MODEL ENSEMBLE RAIN:
MULTI INTERNATIONAL MODEL ENSEMBLE RAIN:
COPERNICUS 7 INTERNATIONAL MODEL ENSEMBLE TEMPS:
7 INTERNATIONAL MODEL ENSEMBLE RAIN:
ANALOGS (no computer models) USING OCEANIC ENSO INDEX AS A COMPARISON TEST:
As is usually the case there is less agreement on the rainfall outlook than the temperature outlook.
The American CFS model is the clear outlier with a much different forecast than any other long-range climate model. I think it's likely to be off.
NOAA/CLIMATE PREDICTION CENTER SUMMER OUTLOOK: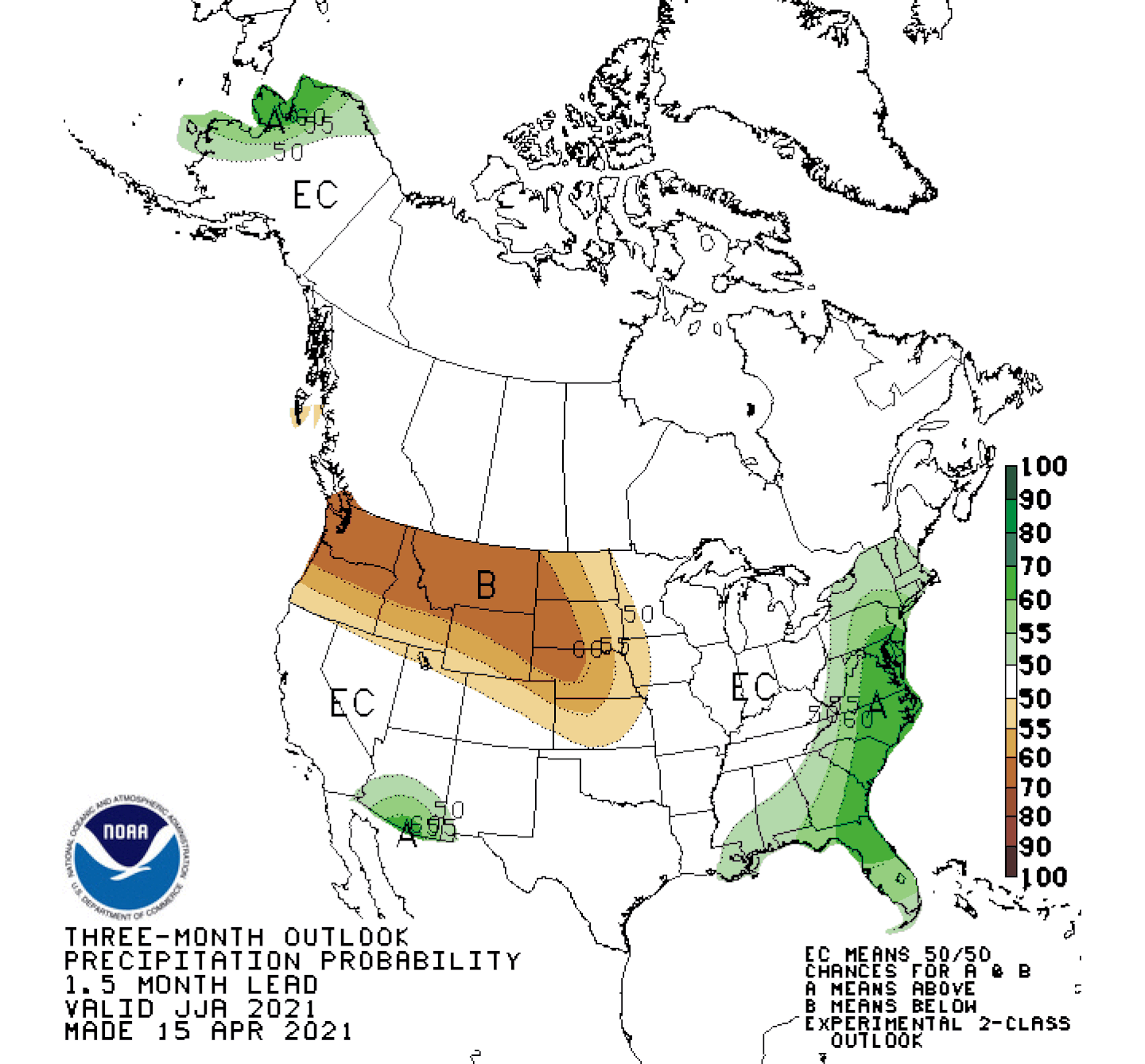 For most of Georgia I currently favor near-normal Summertime temperatures and rainfall on average over the June-August 90 day period, indicating no long-lasting extreme heat and no drought. This is because for the Summer I feel there will be a weakness in the upper level jet stream heights in the mean with some troughing East of the Mississippi River with the main upper level heat ridge West of the MR.
My final official Summer outlook will be out by early June.
For more follow me on Twitter @MellishMeterWSB.
Cox Media Group