Get set for a heat wave to build throughout the Southeast next week, including Metro Atlanta!
High pressure will settle over the Mid-South, with sinking air compressing and heating up within the center of the high.
Record setting 500mb heights over west KY and TN next Tuesday.

594+ dm ridge is outside all climatological record for the date! pic.twitter.com/yophdVuQp9

— Noah Bergren (@NbergWX) June 9, 2022
In the meantime, southwesterly winds will pull humid air from the Gulf of Mexico northward into Metro Atlanta this weekend, which will add to the stifling heat building next week.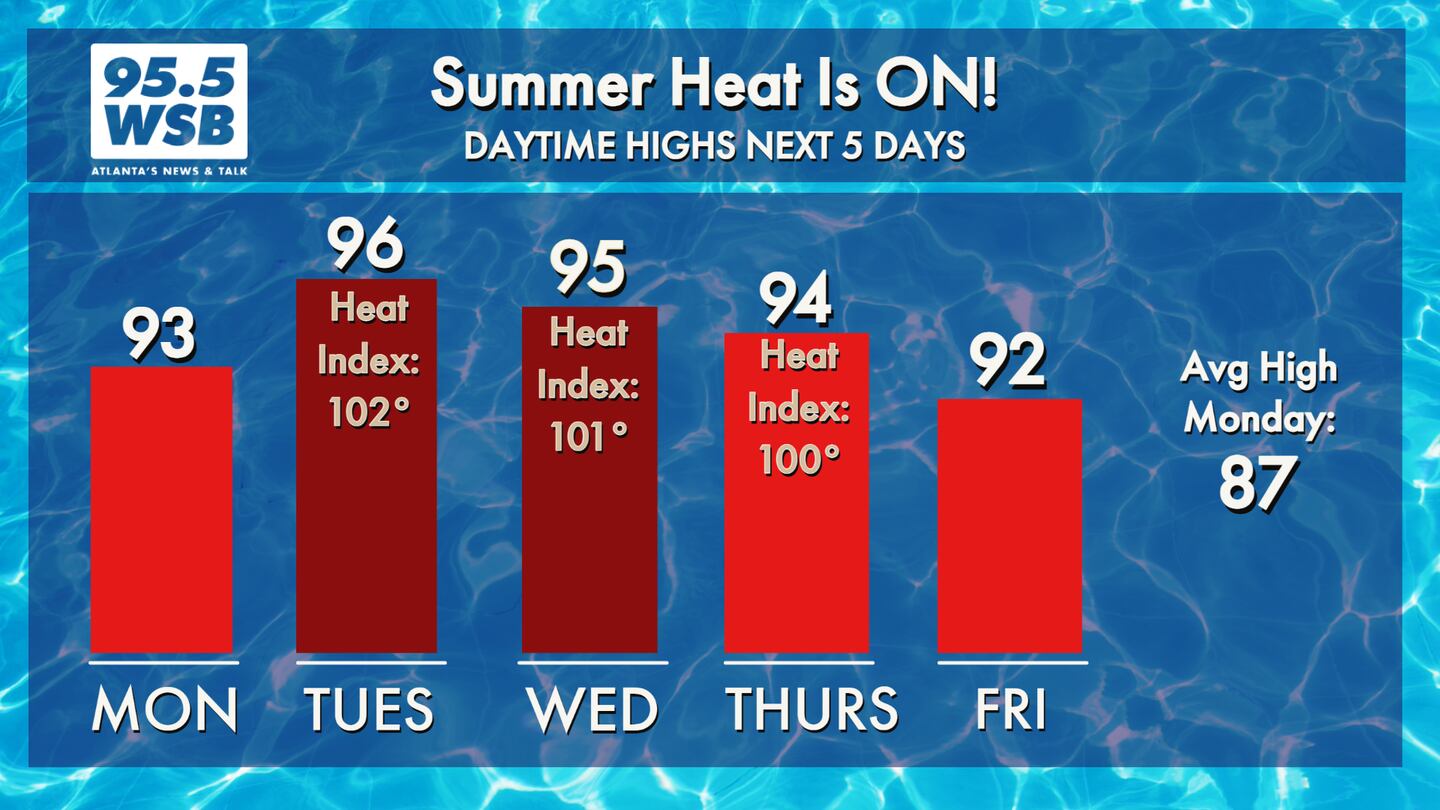 Not much relief will be available overnight into the early morning hours, as high dewpoints prevent temperatures from dropping below the low 70s. Remember: The higher the dewpoint, the higher the humidity -- and higher humidity levels make for uncomfortable conditions outside.
Share Your Temperature Reports With Me!
©2022 Cox Media Group