We have a brief warming trend the next few days but it won't last.
It looks like warmer than normal weather will be hard to come by the rest of November and into at least the start of December as I pointed out the other day on Twitter and in earlier blog posts:
The first cold front will drop temps again by the end of the week with another chill with frost or a light freeze on the weekend or early next week.
Not much rain anytime soon:
Snow cover advance across the Northern Hemisphere has been slow but began to accelerate in the past 7 days: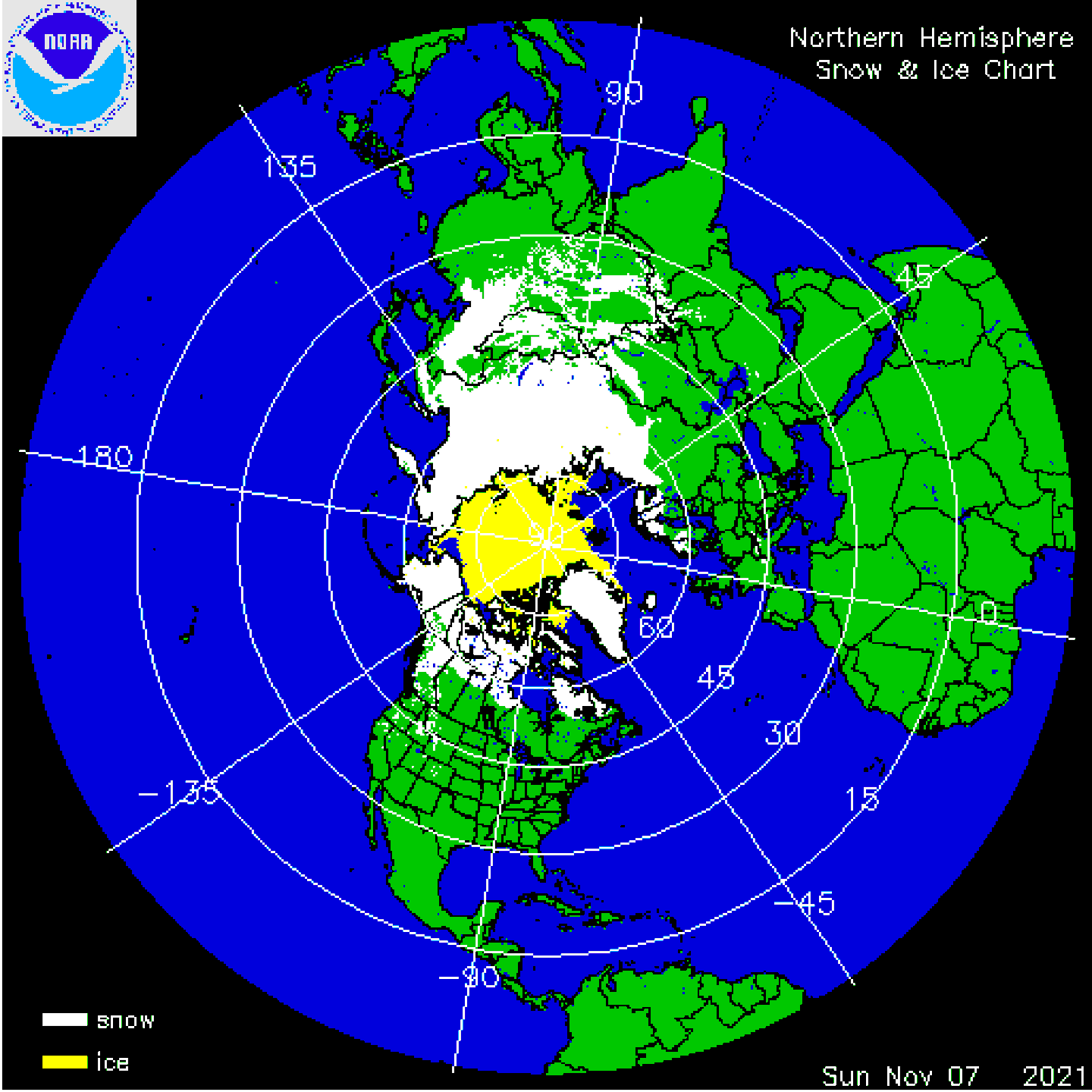 A Fall SNOWSTORM is expected this week in the Northern Plains and upper Midwest, the NW and some Lake Effect for the Great Lakes/NE:
Nothing frigid is expected this far South just yet. But the long-range models are suggesting a -WPO/-EPO in the 10-15 day period with a +PNA ridge from the Yukon Territory/Alaska South to the Desert Southwest states with a trough from James Bay to Florida before November is done. This could turn parts of the country stormy Thanksgiving week or just after. Thus a colder temp alignment is becoming increasingly probable East of the Rockies second part of the month.
GFS ENSEMBLE SNOW COVER FORECAST:
HOWEVER, THE ROLLER COASTER CONTINUES... as we probably get another milder spell in-between the temp dips as the pattern is progressive not locked in, at least for now:
CFS MODEL DJF:
IF IF we do get a 1-2 week period of below-normal temps end half of November it is worth noting what has often happened in the past with a "Bering Sea Ridge":
[ Christina Edward's 5-Day local Atlanta Forecast ]
For more follow me on Twitter @MellishMeterWSB.
©2021 Cox Media Group