The surface weather chart above shows the fair weather autumn high pressure moving into our area and the big 'Nor easter storm in New England with a formative potential tropical system in the Southwest Gulf of Mexico.
It looks like an active changeable weather pattern the next couple weeks with a wavy progressive jet stream bringing fronts and/or low pressure systems along every few days.
The weather systems progress East Northeast by the end of the day Friday: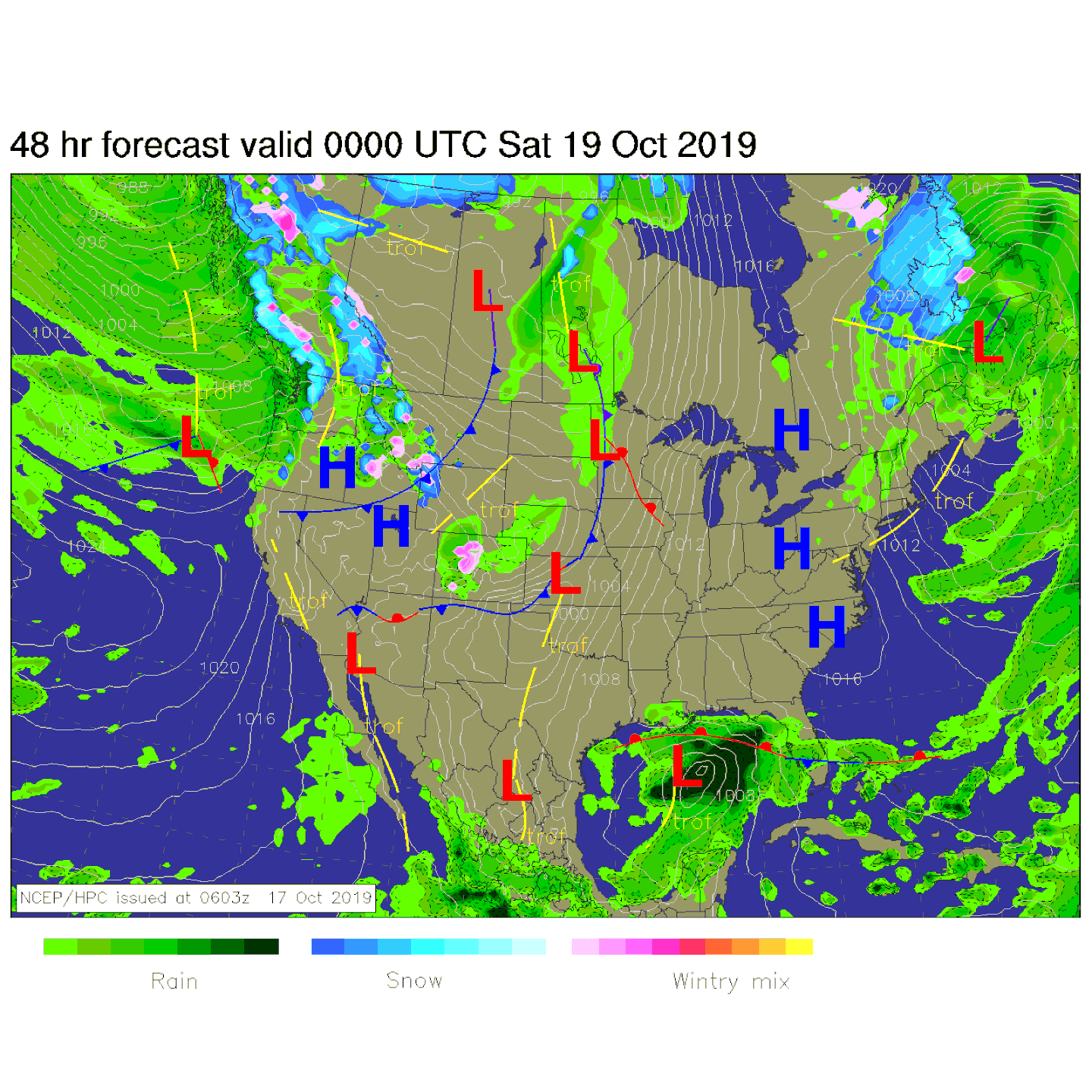 SURFACE WEATHER CHART SATURDAY MORNING:
SURFACE WEATHER CHART TUESDAY MORNING:
ESTIMATED WEEKEND RAIN AMOUNTS: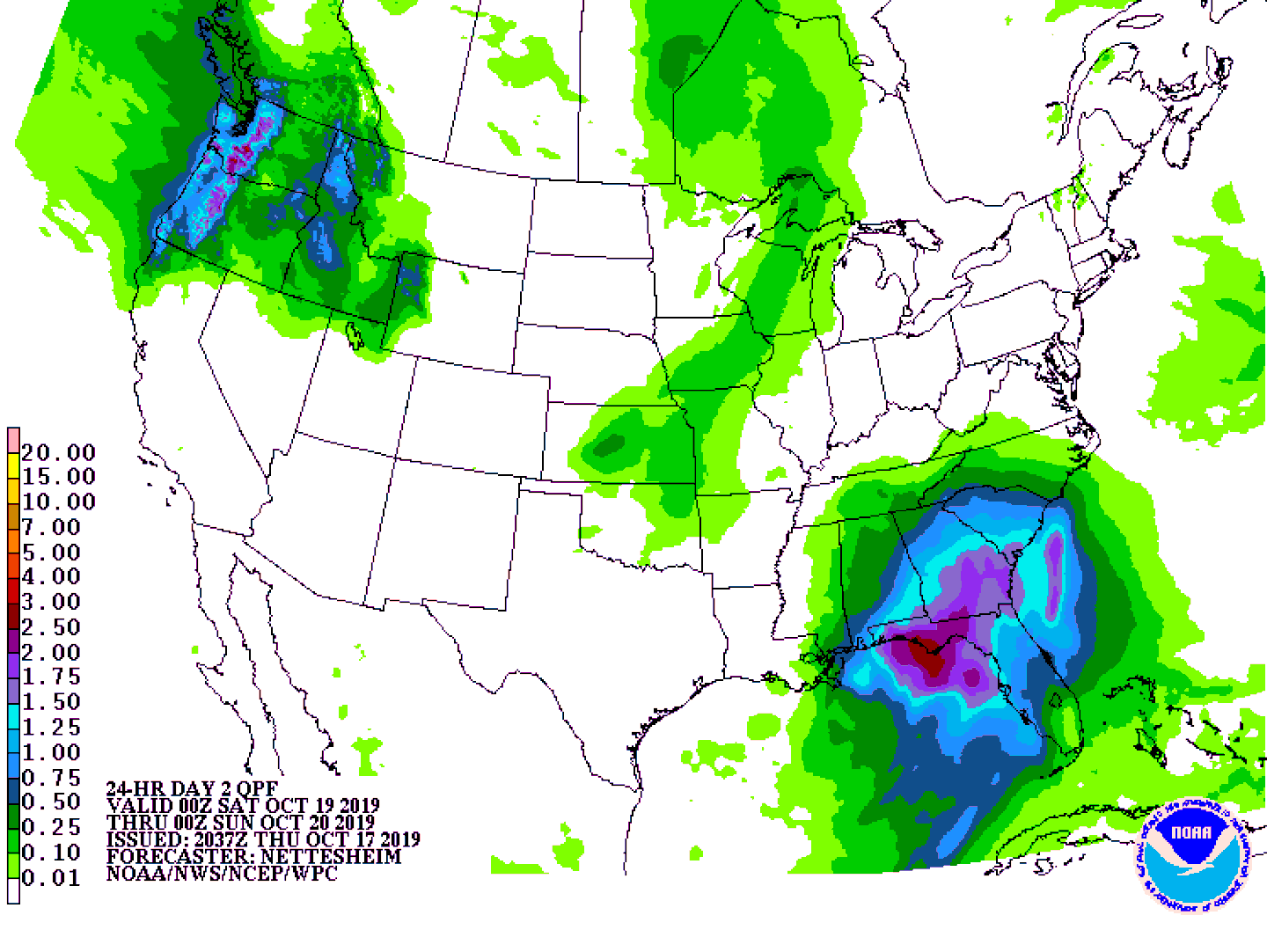 ADDITIONAL RAIN TOTALS MONDAY/TUESDAY: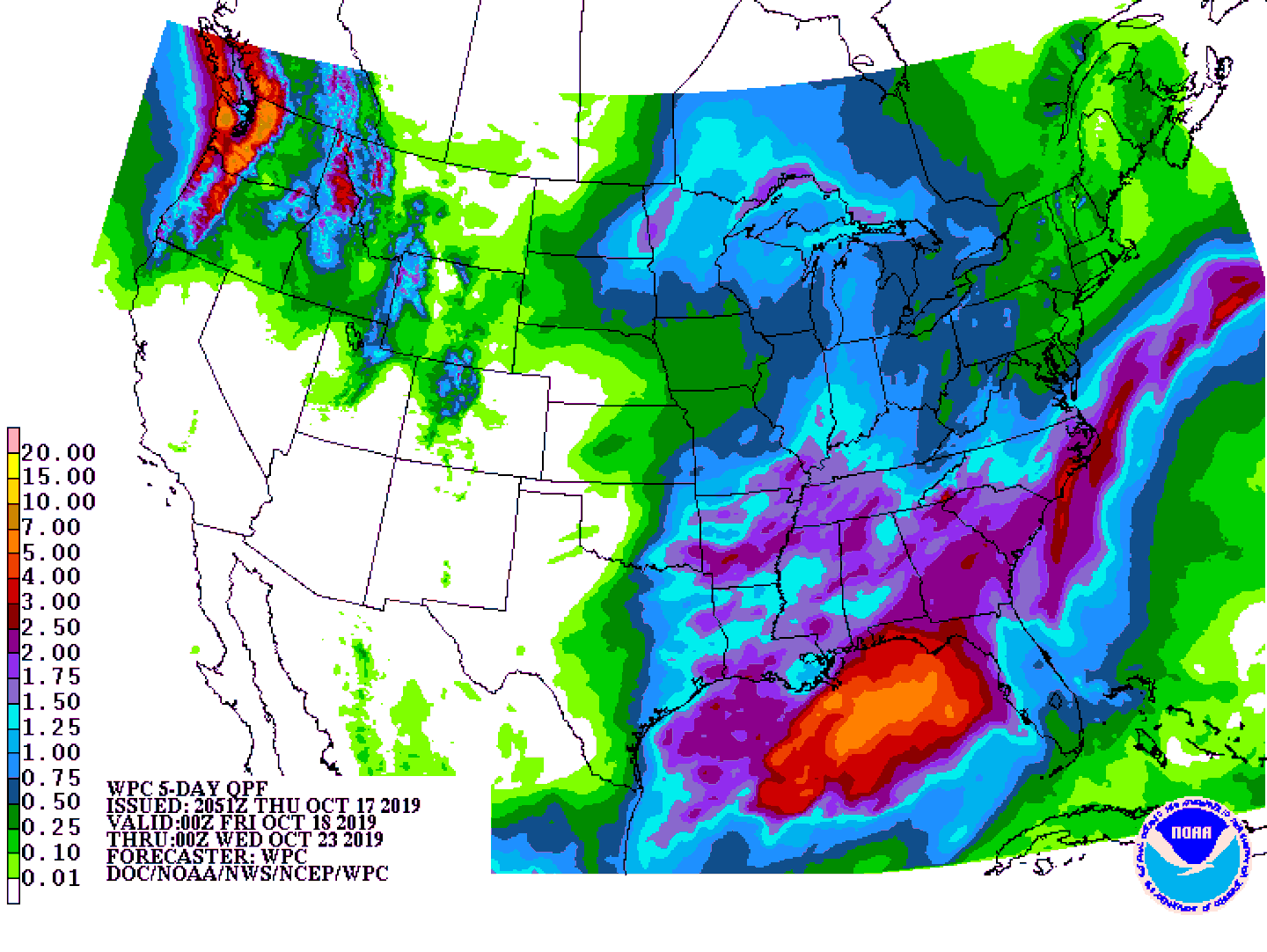 SEE how the jet stream flow changes from mostly zonal West to East to a trough in the East with flow from the Northwest, this means any warm-ups will come and go. In fact, Sunday and Monday will probably be the warmest days for the rest of October: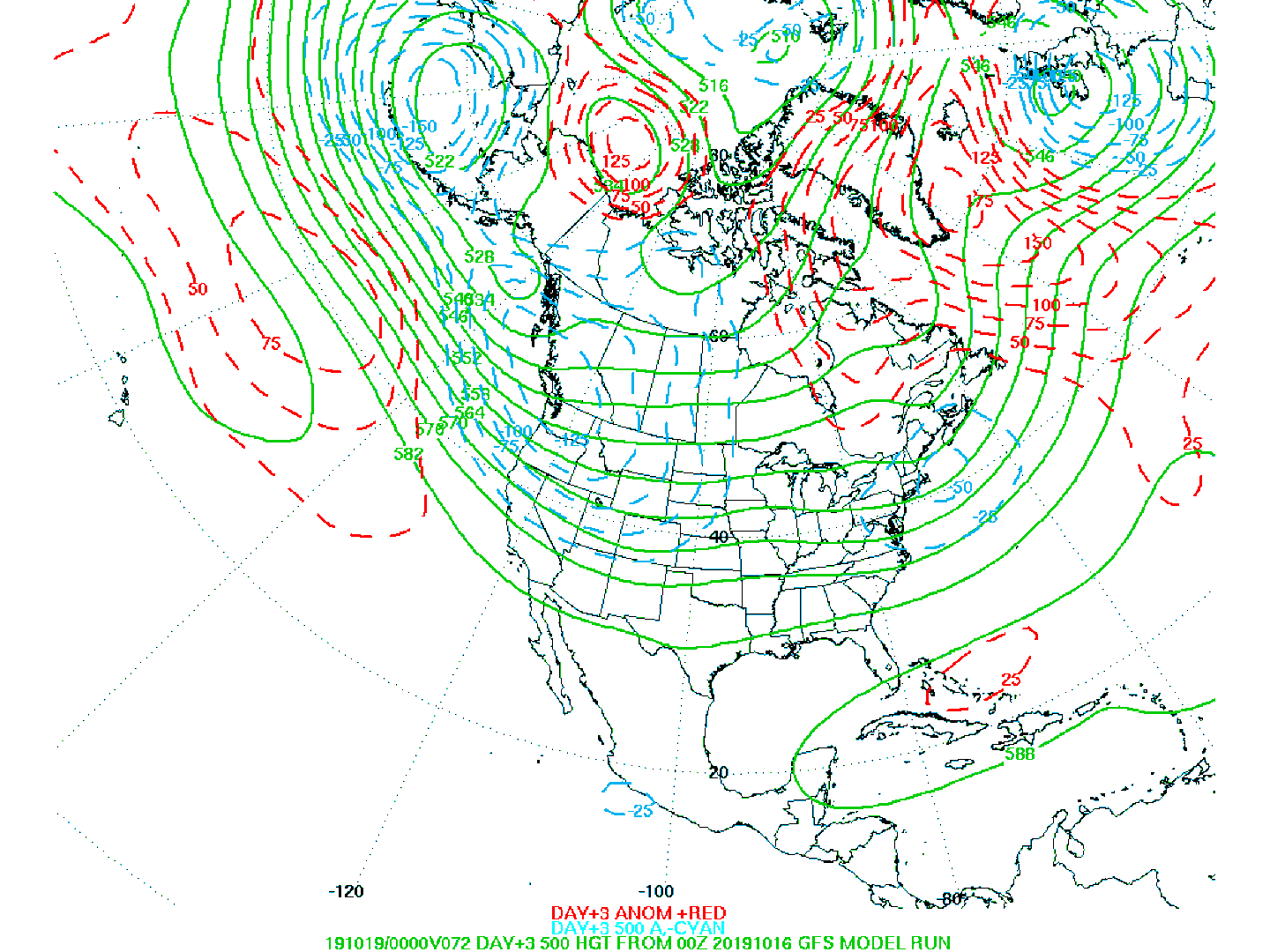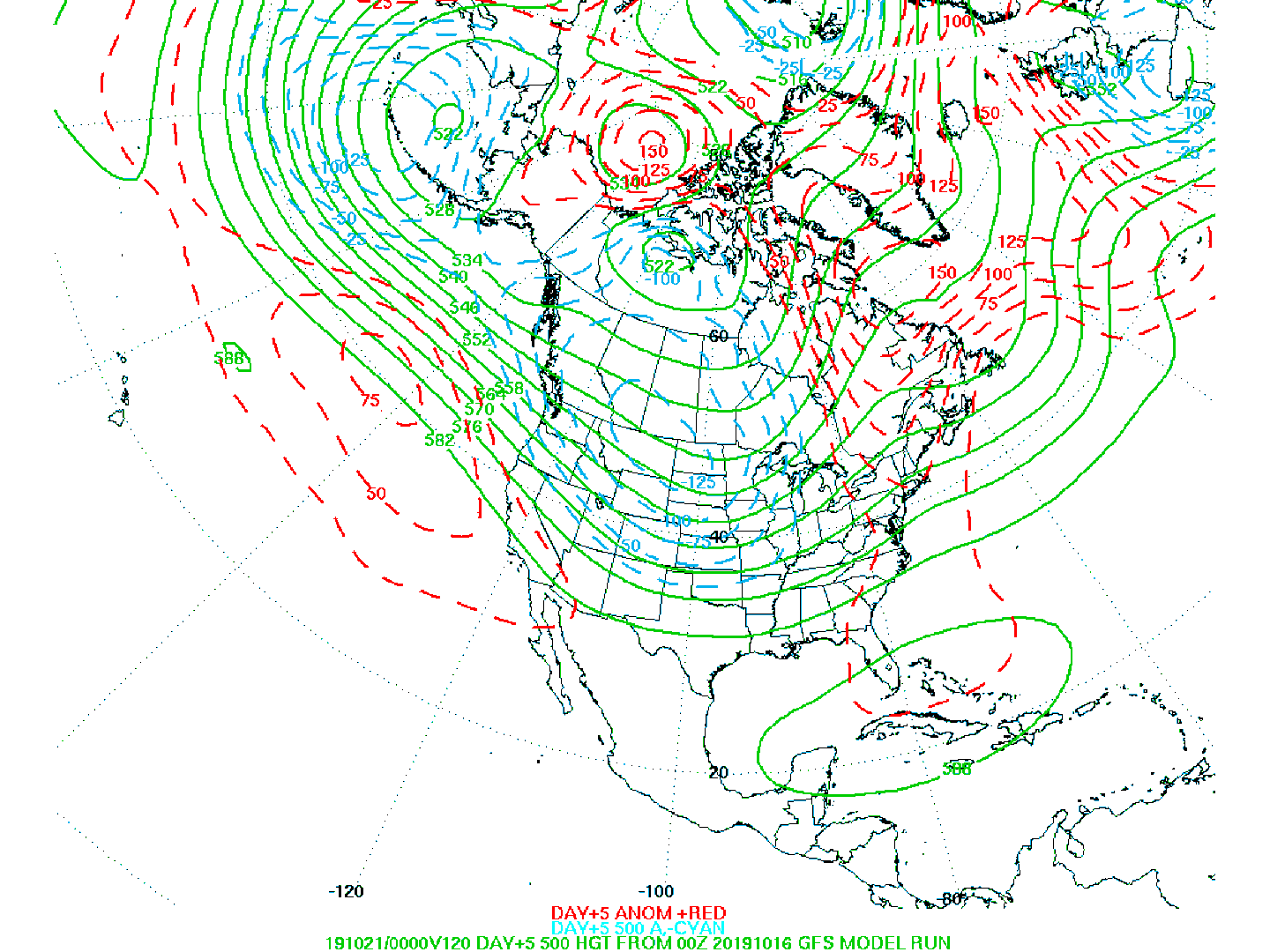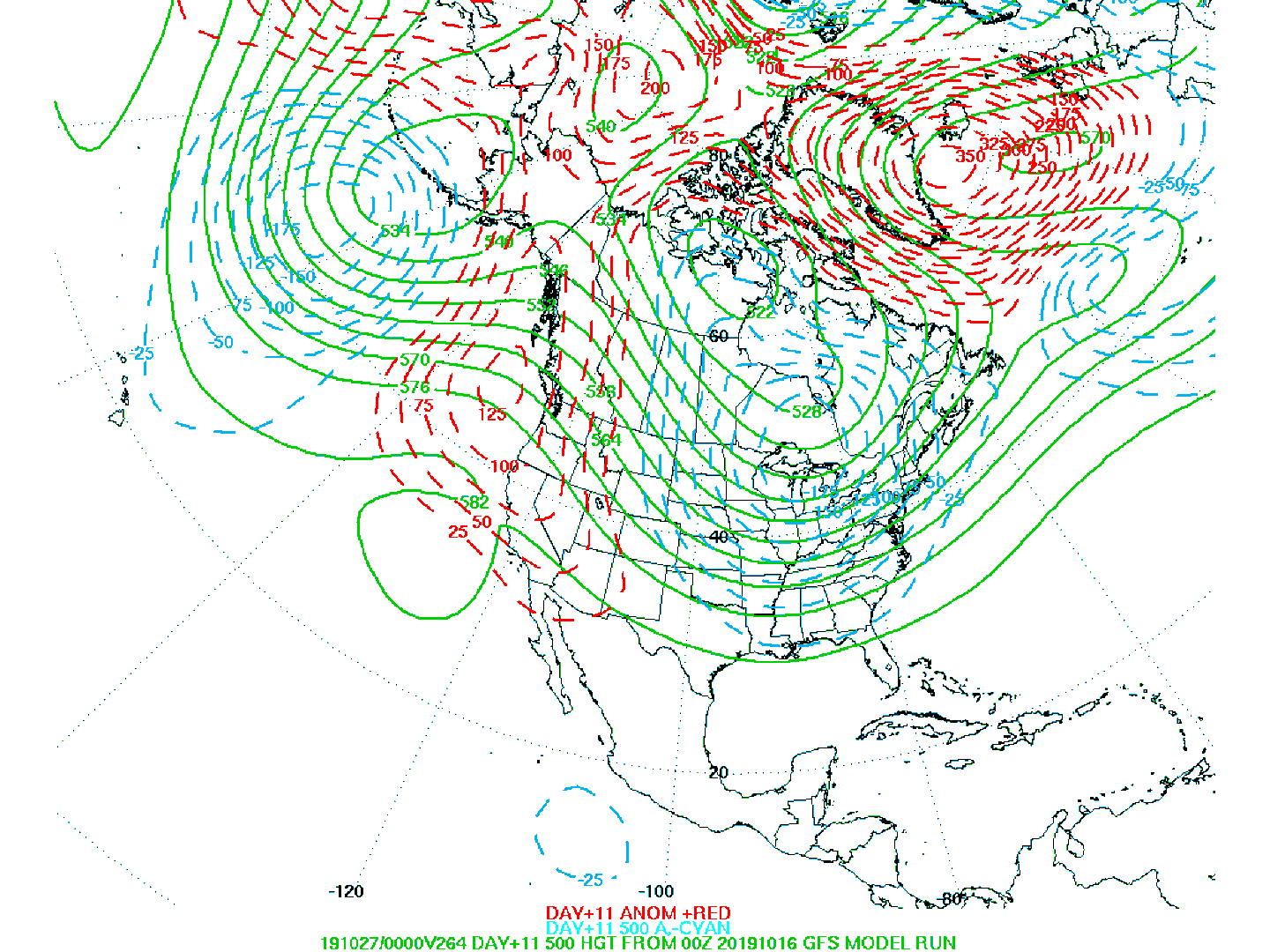 Indications are this pattern will extend well into November allowing for badly needed above-normal rainfall with up and down temperatures:
Model ensemble teleconnection charts support the cooler trends to end October and start November (search engine terms for details):
Rainfall above-average the next 3-6 weeks:
ECMWF MODEL ENSEMBLE TEMPERATURE GUIDANCE:
MULTI MODEL BLEND TEMPERATURE GUIDANCE:
For more follow me on Twitter @MellishMeterWSB.